Scholastic Scope Interview Contest
WeAreTheSolution.net was recently featured in the February 20th edition of Scholastic Scope Magazine. In it, one of the students involved with our anti-bullying video was interviewed.

Read the interview with Stephen Zambotti. Then write an article about Stephen in your own words. Use quotes from the interview, and make sure you stay focused on the main idea. Your article should be 250 to 500 words long. Three winning entries will be published in Scope Online!


Additional Materials Supplied by Scholastic:GUIDE TO "YOU WRITE IT" ACTIVITY
This step-by-step worksheet helps students use our interview to craft an article. Includes guidance for identifying the main idea, organizing, and using direct quotations.
"YOU WRITE IT" MODEL TEXT
Our annotated example of a completed You Write It activity is a great way to help students understand how to turn an interview into an article.


PUNCTUATING QUOTATIONS
Use this activity from our archive to help students correctly punctuate the direct quotes they include in their articles.
CONTEST ENTRY FORM
Use our handy form to enter students' work in our You Write It contest.
Read more about our contests here.



ENTRIES MUST BE RECEIVED BY MARCH 20, 2012
Powered by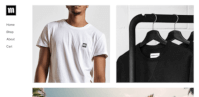 Create your own unique website with customizable templates.